Share Hasi:
Name:
Hasi

Age:
Twenty-one years old

Gender:
Male

Kind:
Mecklenburger Horse
Home:
Borkenwirthe, Germany


My horse is special for me because he is very nice and friendly. He comes from the horse farm Gut Lotiz in Mecklenburg. Mecklenburger Horses are a kind of Warmblood horse. His official name is "Apriljoke tow" but we call him Hasi for everyday use! He has this special name because he was born on the first of April.

I ride my horse in the riding lessons on Thursdays with other kids. He gets some snacks or sweets after the riding lessons, which he likes very much. We cannot give him too many, though, as they are like candy for people! My parents and my sister sometimes ride Hasi, too. We all love him!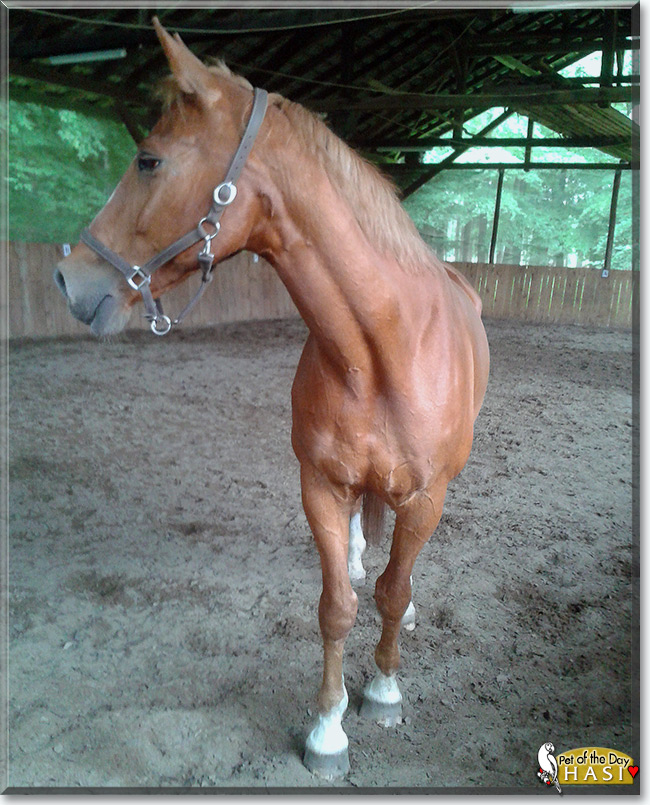 ---
Talk about Hasi in Pet Talk!